Chen Roberts Corporations provides various investment options for commercial real estate. Our highlights follow:
Condo Units
Office Buildings
Strip Centers
Lifestyle Centers
Build-to-Suits
Government Leasing
Land Purchasing
Joint Venture Developments
Apartments
Hotels

Chen Roberts Corporation and individual investors plan to purchase into an existing entity, Eastside Blvd., LLC, and will undertake extensive renovation and expansion for that building and secure a new long-term lease with GSA. This project will also include construction of a new 10,600 square foot building and other improvements at 213 Eastside, which will be leased to the Dollar General Corporation for the operation of a Dollar General retail store under a new long term lease. In addition the project will also renovate a building at 215 Eastside to prepare it for lease to another future tenant.
The economic impact calculations for the residential properties are based on the RIMS II final demand multipliers for the combination of Muskogee, Wagoner, Cherokee, and McIntosh counties, which are contiguous counties with strong economic links. Estimated total construction costs will be $5.2 million. The indirect and induced jobs from this activity can be included in the EB-5 job count. The RIMS II multiplier for construction for this four-county area, adjusted to exclude direct jobs, is 5.59. Hence 29 permanent new jobs will be created from this construction activity.
There will be a total of 23,812 new or renovated space used for call center operations. While the average space per employee for call centers is about 125 square feet, I have used a more conservative estimate of 140 square feet per person. The average revenue per call center operation in this region, according to the RIMS II data, is $63,528. On this basis, total annual revenues would be $10.75 million. The RIMS II multiplier is 21.41, so call center operations would create 230 permanent new jobs.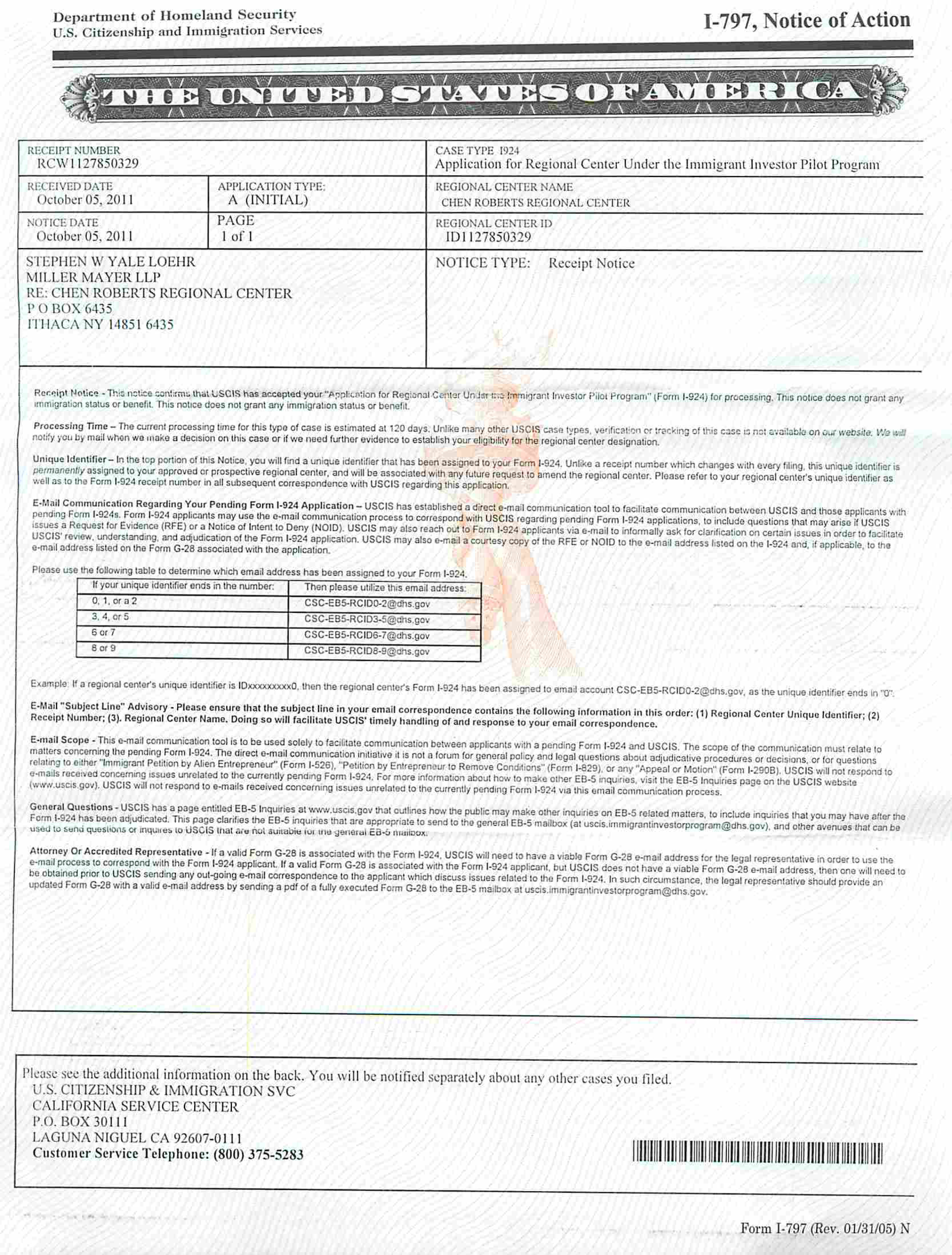 The new 3,000 square foot additional building will have estimated sales of $480 per square foot, for total annual revenues of $1.425 million. The RIMS II multiplier is 28.39, so restaurant operations would create 41 permanent new jobs. The jobs at Dollar General are not included because they already exist in another location.
Summing all these components, a total of 300 permanent new jobs would be created from the operation of the call center and the additional future tenant, as well as the construction and renovation expenditures to all of these buildings. The project is located in Census Tract 7 in Muskogee County. When combined with contiguous census tracts 4 and 2, the area qualifies as a Targeted Employment Area under the provisions of the EB-5 program, with an unemployment rate of 14.8%. That means up to 30 investors could invest as much as $15 million.
(Click to view receipt)