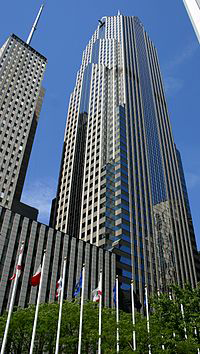 Chen Roberts Corporation (CRC), established November 2009 in Chicago, IL., focuses on commercial real estate investment and management in the United States with a foundation of solid business relationships and ethics. Although the company is newly founded, our team members have been in the commercial real estate for more than 40 years.
Over the years, our team members have developed and managed some significant projects, including six U.S. General Services Administration (GSA) buildings in Oklahoma, Texas and Arkansas, over 70 Dollar General Stores and Family Dollar Stores across the U.S. and more than 100 storage facilities. Also included is a luxurious retirement resort in Arizona, condos and apartments in Florida, and a Holiday Inn brand hotel.  
On October 5, 2011, Chen Roberts Regional Center (CRRC) filed its application to request approval of initial regional center designation, and it was approved by U.S. Citizenship and Immigration Services ("USICS") on August 6, 2013. We offer the approved project, an extensive renovation and expansion for one of our GSA buildings, for foreign investors to who are seeking to obtain green card as a benefit through investment under EB-5 category. Please see "EB-5 Immigrant Investors" for project details.
We consult with investors regarding real estate investment options and related services. We help investors understand the dynamics and risks involved in the selection of an investment, as well as aid in the management of the investment. Chen Roberts Corporation establishes a relationship based on trust and ethics and makes sure the process of investment is streamlined.